Azerbaijani community holds Khojaly exhibition in Utah
02.23.2021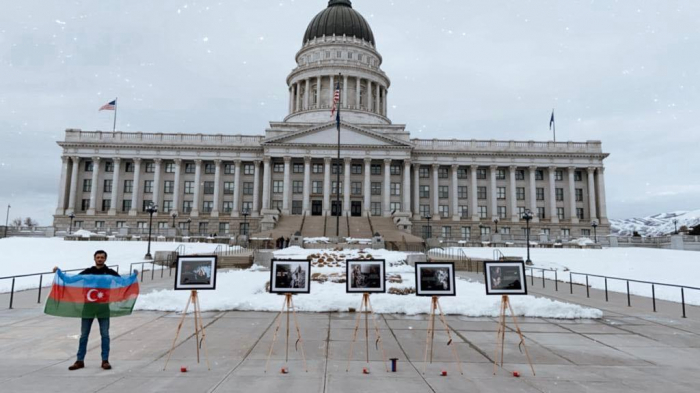 An open-air exhibition dedicated to the 29th anniversary of the Khojaly genocide was held in front of the Utah State Capitol in the centre of Salt Lake City with the support of the State Committee for Work with the Diaspora and organized by Faig Safarli, a representative of the Utah-Azerbaijani community.
Note, on 25-26 February 1992, Armenian Armed Forces, accompanied by armoured vehicles of the former Soviet 366th motorized rifle regiment, attacked and occupied the besieged town of Khojaly as part of the armed aggression and ethnic cleansing that had been taking place in Nagorno-Karabakh region of Azerbaijan since 1988.
When the residents of Khojaly attempted to flee the area, they were ambushed and fired on by the Armenian troops. As a result of the genocidal act, of the approximately 6,000 inhabitants of the town, 613 civilians, including 106 women, 63 children and 70 elderly, were killed.